Expertise
Zero Liquid Discharge (ZLD)
Zero Liquid Discharge systems have become a necessity for all the industries generating liquid effluents. Common effluent treatment plants in most areas have a limited capacity. The zero liquid discharge systems are normally incorporated to treat the R.O. Reject streams.
Process
Zero liquid discharge plants consist of a combination of different types of evaporators depending upon the nature of liquid and its contents. The waste liquid is concentrated to the maximum level in the evaporators which may be either falling film or forced circulation or a combination of both. The number of stages depends upon the quantity of liquid to be handled. The water evaporated from the evaporators is condensed in the condenser and can be reused in the process. The concentrated liquid is then dried in either a spray dryer or a agitated thin film dryer. The dry product obtained in powder form can either be used as a by-product or can be sent for land filling.
Features of Zero liquid discharge plants:
Higher steam and power economy
Simple construction which is easy to operate
Carefully selected material of constructions taking into account the product properties.
Optimal space requirements.
Skid mounted units upto certain capacities
Capacity range from 1 kL per day to 100 kL per day
PLC Controlled system
Pure condensate from the system which can be reused in process​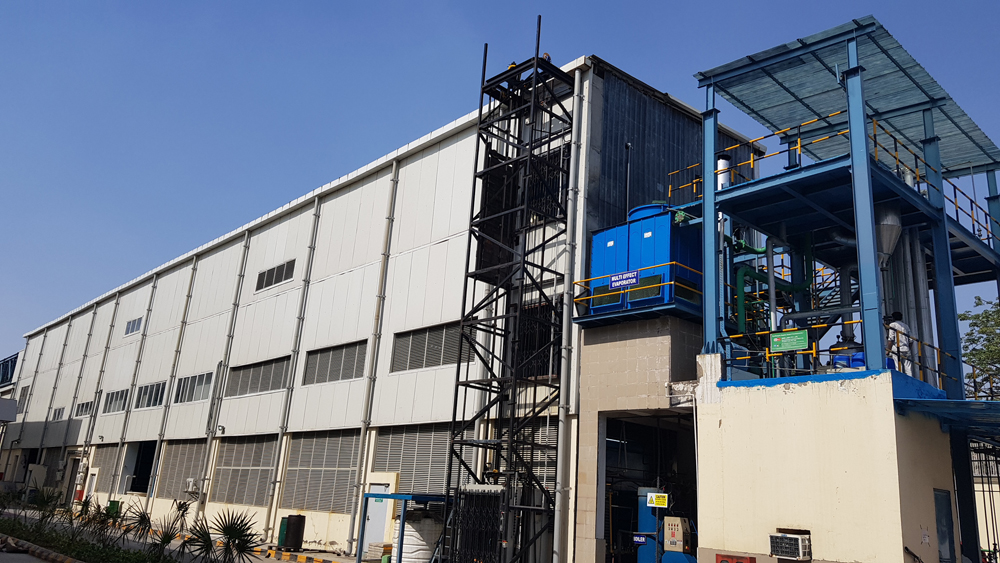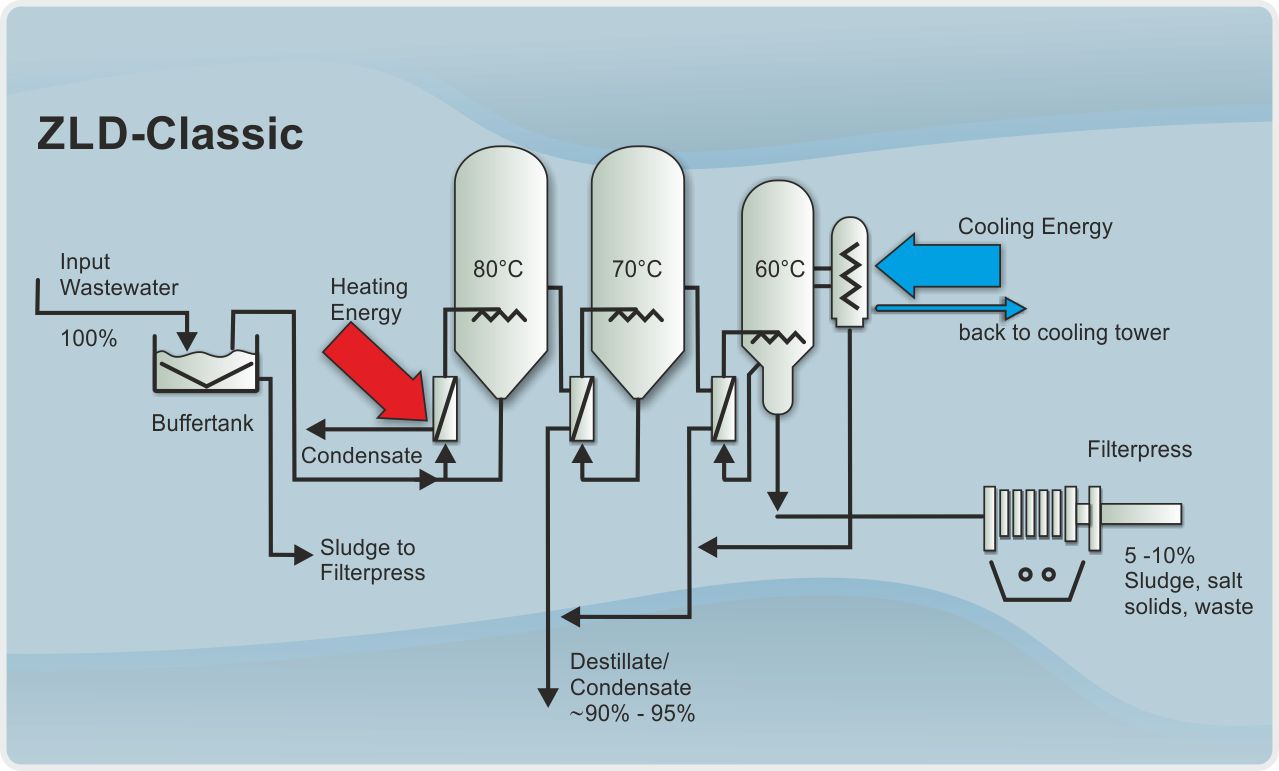 Multi Effect Evaporator (MEE)
We are suppliers and service providers of Multi Effect Evaporator. A multiple effect evaporator is an apparatus for efficiently using the heat from steam to evaporate water. In a multiple-effect evaporator, water is boiled in a sequence of vessels, each held at a lower pressure than the last. Because the boiling point of water decreases as pressure decreases, the vapor boiled off in one vessel can be used to heat the next, and only the first vessel (at the highest pressure) requires an external source of heat. These Plants are made using high quality raw component in tandem with international quality standards. Owing to their easy installation, rugged construction and longer functional life, Multiple Effect Evaporator plants are extensively catering to the needs of textile, Pharmaceuticals, Automobile, Chemicals and dyeing industries.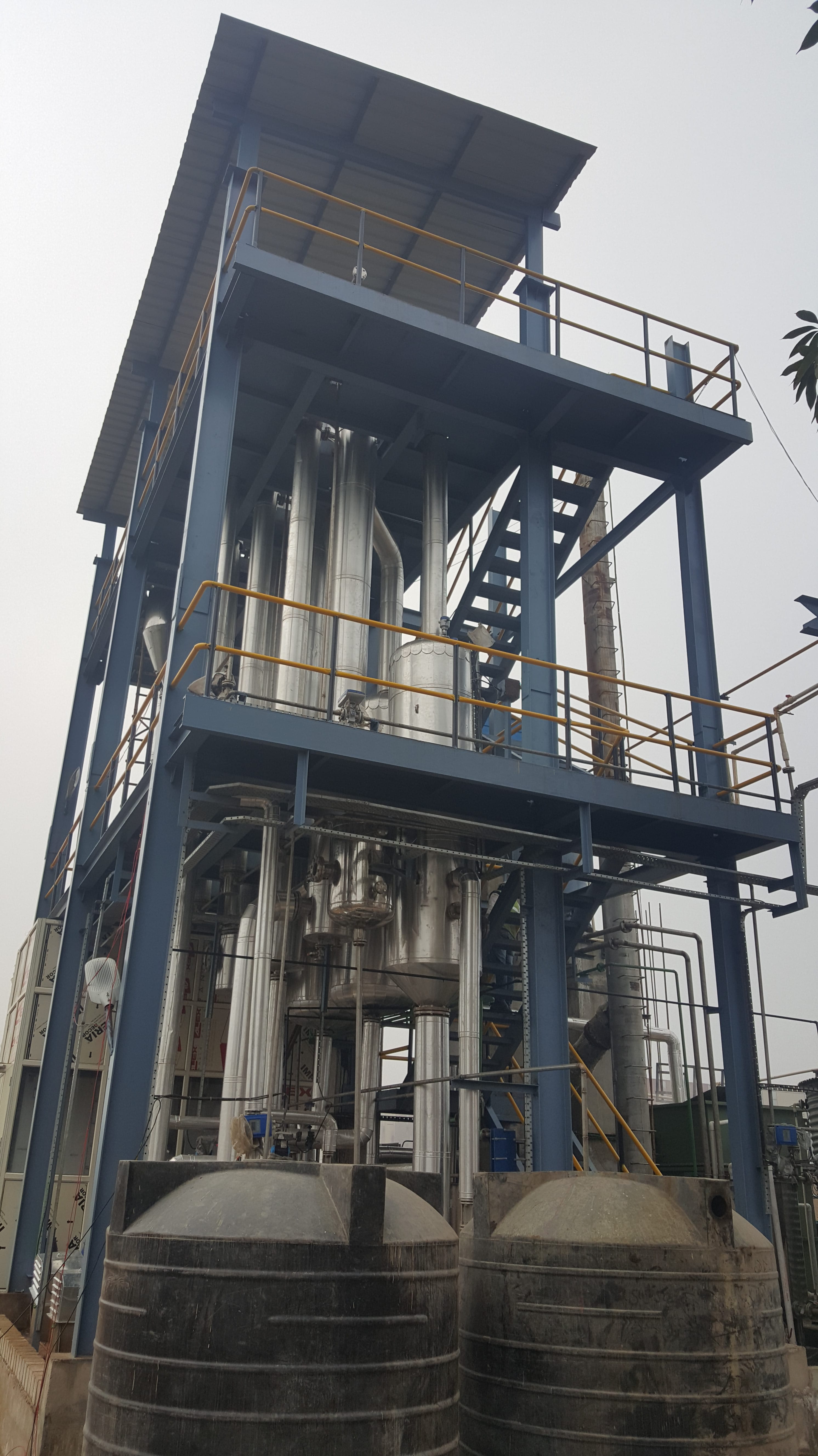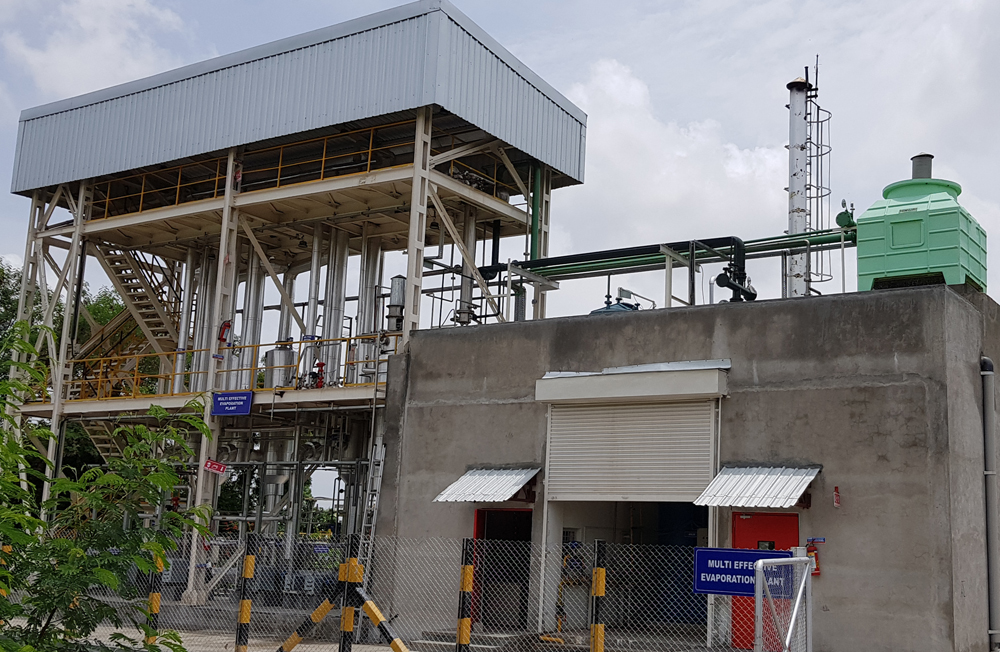 Effluent Treatment Plant (ETP)
Manufacture Effluent Treatment Plant & Industrial ETP. Our product range comprises of Package Plant, Drinking Water Treatment Plant, Recycling plant and Zero liquid discharge system.
The Effluent Treatment Plant is designed to treat the effluent coming from different areas of the plant. The treatment of different effluents varies with the type of effluent. Water effluent treatment systems are designed to treat effluent mainly containing oily effluent. The water from the transformer area, turbine building, workshop etc.
We offers both customized and standardized Package, both skid-mounted and without skid-mounted ETP (5m3/day to 500m3/day) for Automobile Industry, Electroplating Industry, SEZs, hotels and hospitals, Food processing Industry. These systems reduce lifetime costs and occupy 1/5th of the space of any conventional system. With options of installations in basements, on terraces, recycling, complete automation and connections to the municipal lines.
We manufacture and offer a superb quality range of Effluent Treatment System, which are available to reduce the harmful as well as unwanted chemical s from waste water and we offer these products in different sizes and specifications to our clients. These products are available as per the client's bulk requirements and we offer these products with great quality as well as for water treatment industries.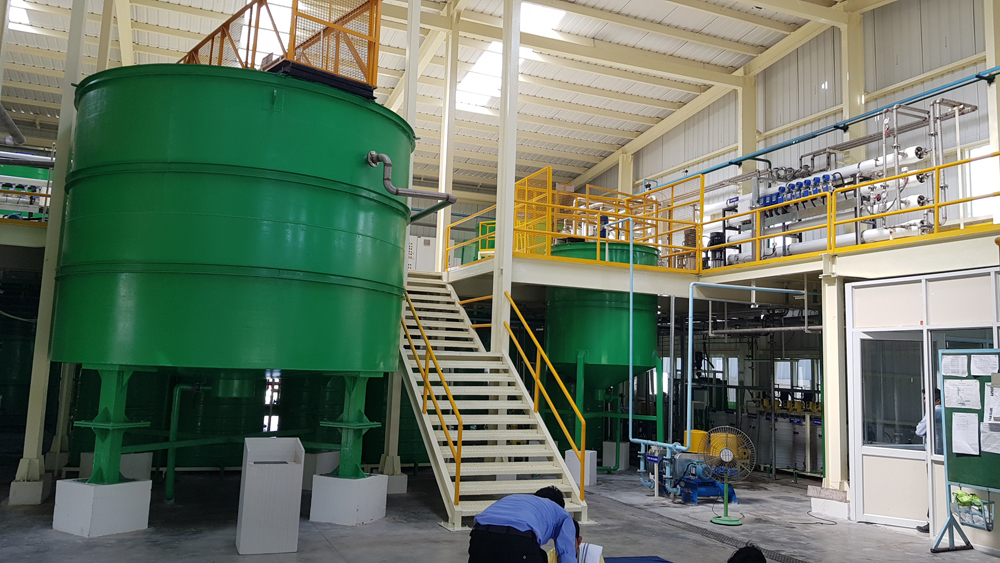 Common Effluent Treatment Plant (CETP)
The concept of Common Effluent Treatment Plant was adopted as a way to achieve end-of-pipe treatment of combined wastewater at lower unit cost than could be achieved by individual industries, and to facilitate discharge, monitoring and enforcement by environmental regulatory agencies and the investment of substantial government finances in the CETP scheme was justified on the basis of potential benefits in terms of pollution reduction and environmental improvements. Most of the CETPs have employed treatment scheme having physico-chemical treatment followed by sand filtration and stabilization tank. Only a few have adopted treatment scheme having biological secondary treatment. CETPs of the former type require special efforts in optimizing chemical dozing for their greater dependency on physico-chemical treatment.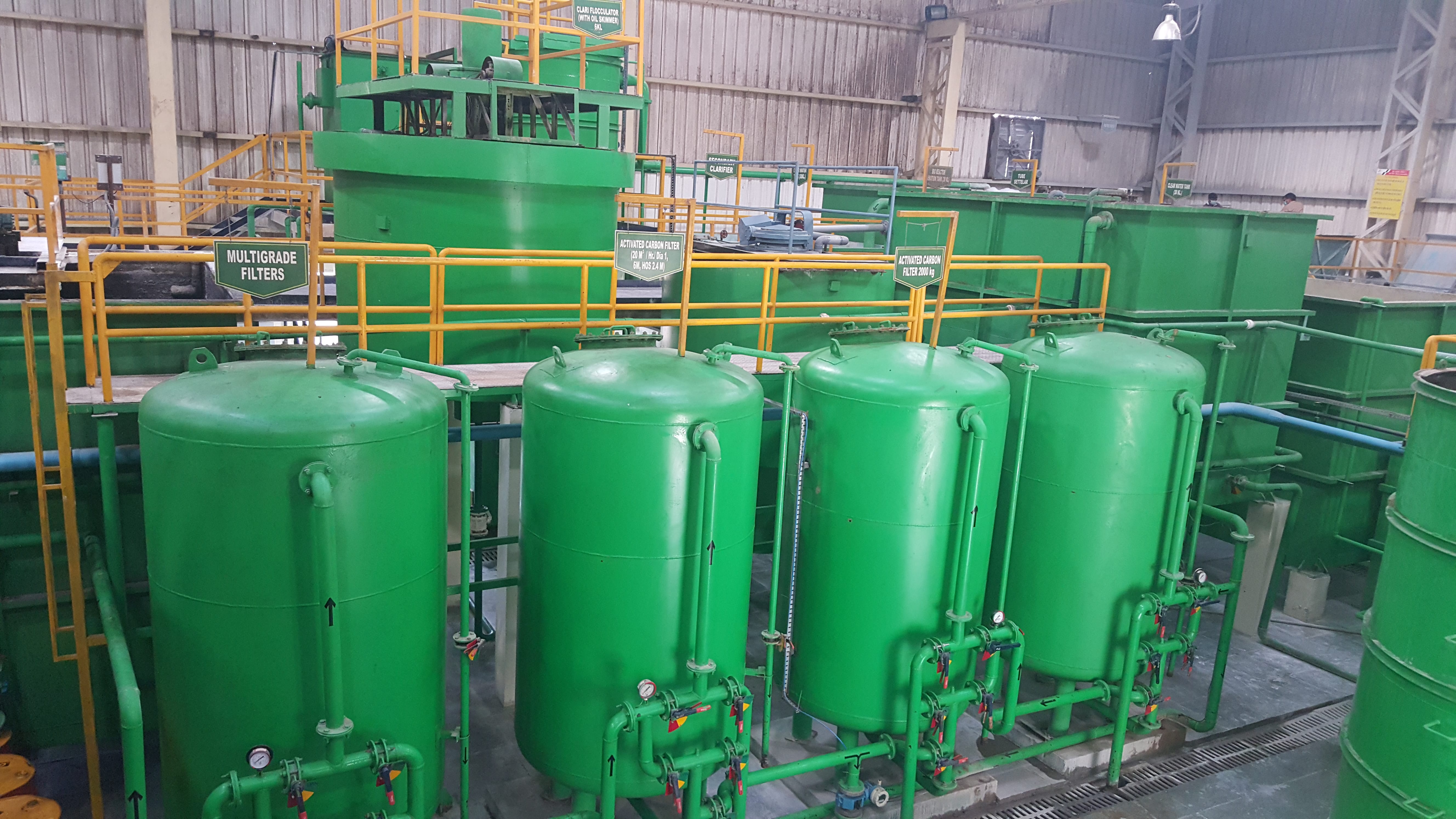 Sewage Treatment Plants (STP)
We have Executed and Commissioned projects in technologies such as SBR System, FAB/ MBBR System, Extended Aeration System, Activated Sludge Process.
SBR System
The Sequencing Batch Reactor process (abbreviated SBR procedure) is a variation of the conventional activated sludge process. The SBR consists of a reaction chamber which first operates as a biological reactor and then as sedimentation chamber. Unlike reactors where the wastewater flows through continuously, the SBR is filled and emptied discontinuously. The conventional physical separation of the biological processes and the sedimentation is replaced by a chronological one. The cycle starts with the filling phase where the first decomposition processes start under anaerobic or anoxic conditions. In the actual decomposition or reaction phase, the reactor is ventilated. Depending on the cleaning target, unventilated phases can be projected as well. Afterwards, in the sedimentation phase, the activated sludge sediments and the Clear water layer develop. The supernatant Clear water is removed in the sedimentation phase. Then, the cycle starts from the beginning. A separate secondary sedimentation is not required in the SBR process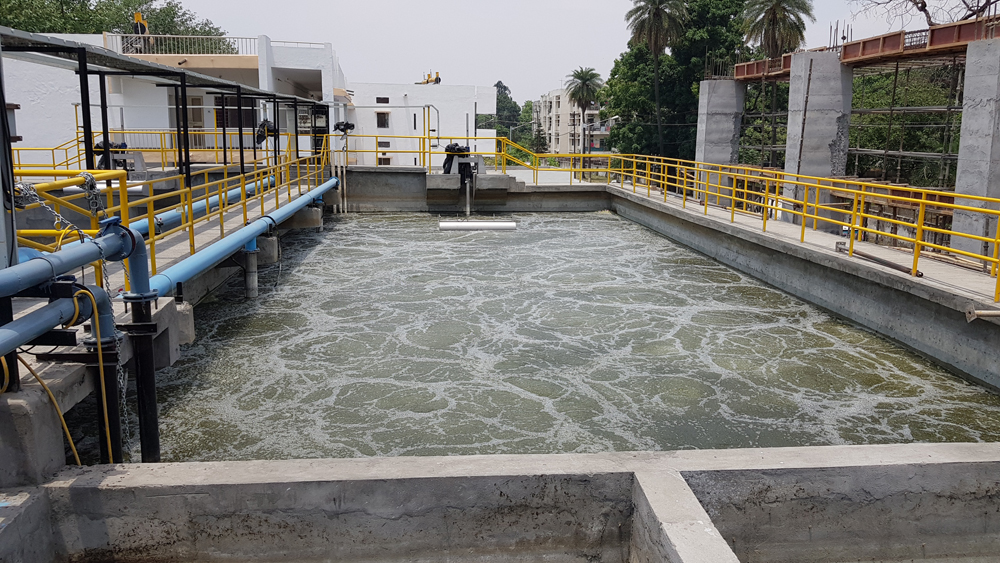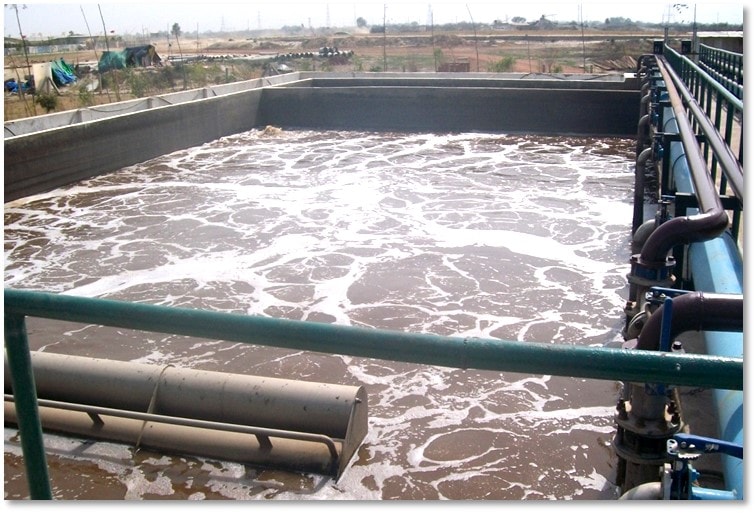 MBBR System
The MBBR System is the latest advance in attached growth aerobic biological treatment technology. MBBR employs (RING PAC MEDIA) neutrally buoyant bio-film carrier elements to achieve outstanding BOD/COD removal productivity from a compact bioreactor. In MBBR the liquid to be treated is pumped through a bed of small media at a sufficient velocity to cause fluidization. In the fluidized state the media provide a large specific surface for attached biological growth and allow biomass concentration to develop.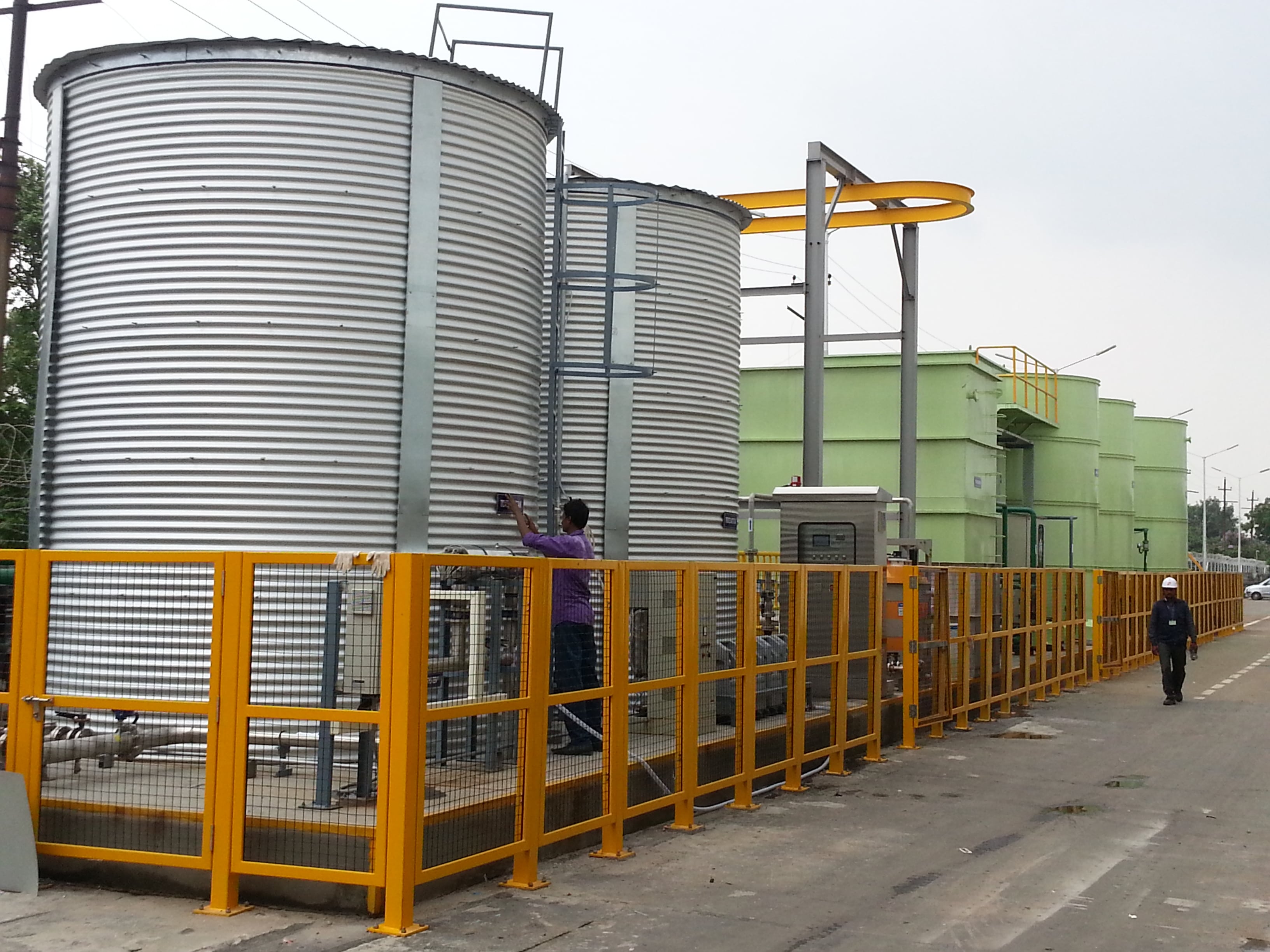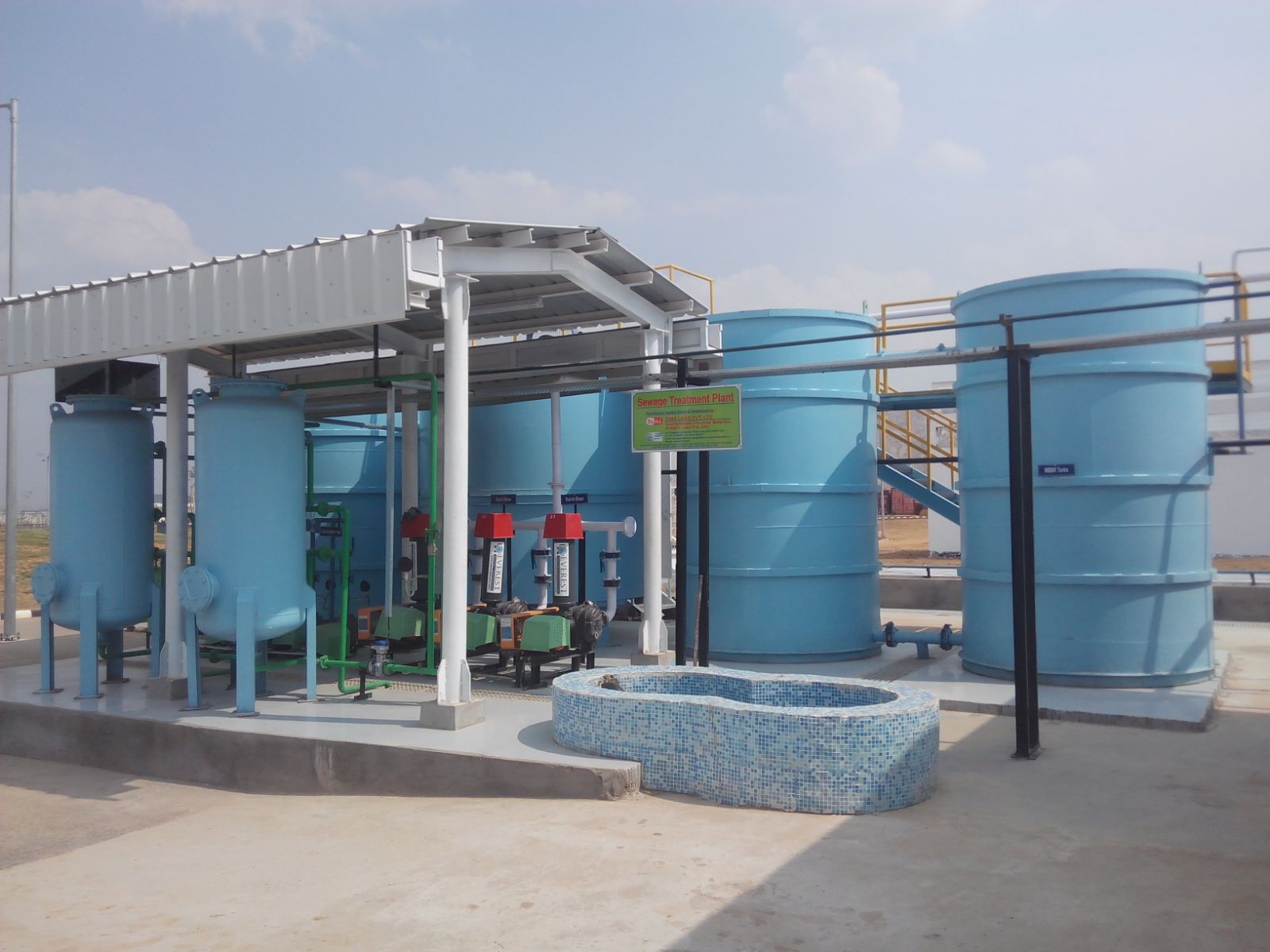 Extended Aeration System
The Extended Aeration Process, a modification of the Activated Sludge Process, effectively treats the contaminants in wastewater. The standard basis of design includes an aeration system, providing a 24-hour detention time and a final settling tank, with an effective 4-hour detention time. Diffused air is introduced into the aeration tank, this provides the proper environment for the development of aerobic bacteria. These bacteria thrive on the materials contained in the wastewater. The prolonged period of aeration, in addition, oxidizes a portion of the solids in the system. Oxygenation by diffused aeration provides operating flexibility and standby reserve to meet the demanding requirements of varied package plant applications.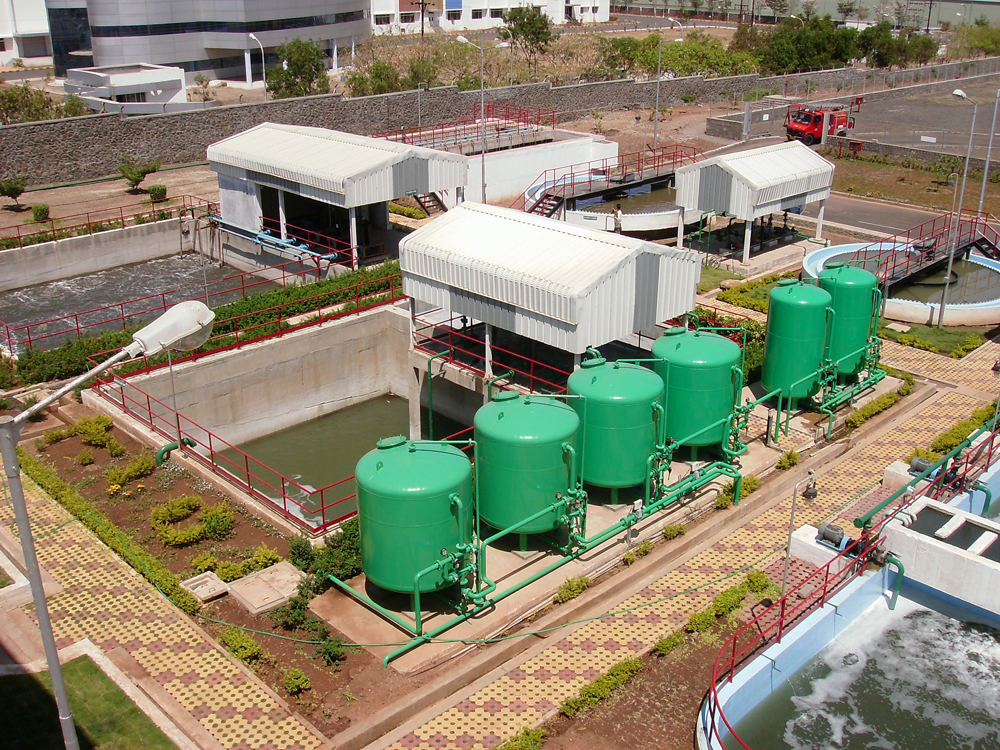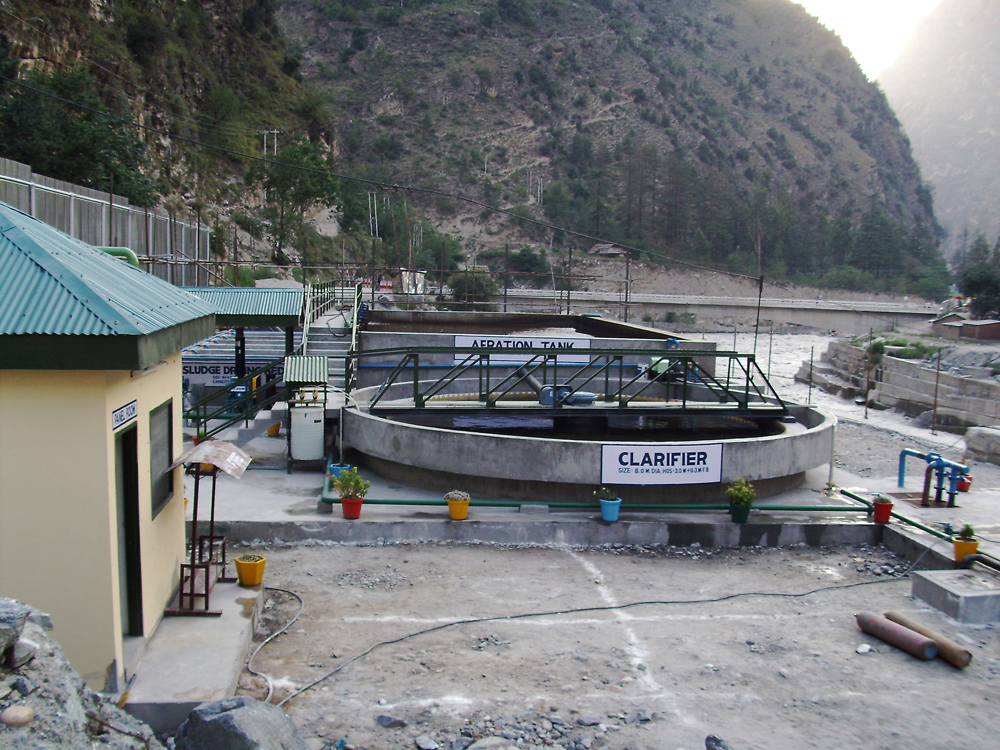 Activated Sludge Process
Activated Sludge Process Plant is a process for treating sewage and industrial waste-water using air and a biological flock composed of bacterial and protozoa. In activated sludge process waste water containing organic matter to aerate in an aeration basin in which Micro – Organism metabolize the suspended and soluble organic matter. Part of organic matter is synthesized into new cells and part is oxidized to CO2 and water to drive energy. In activated sludge system the new cells formed in the reaction are removed from the liquid system in the form of a flocculent sludge in settling tanks. A part of this settled biomass described as activated sludge in returned to the aeration tank and the remaining forms waste to excess sludge.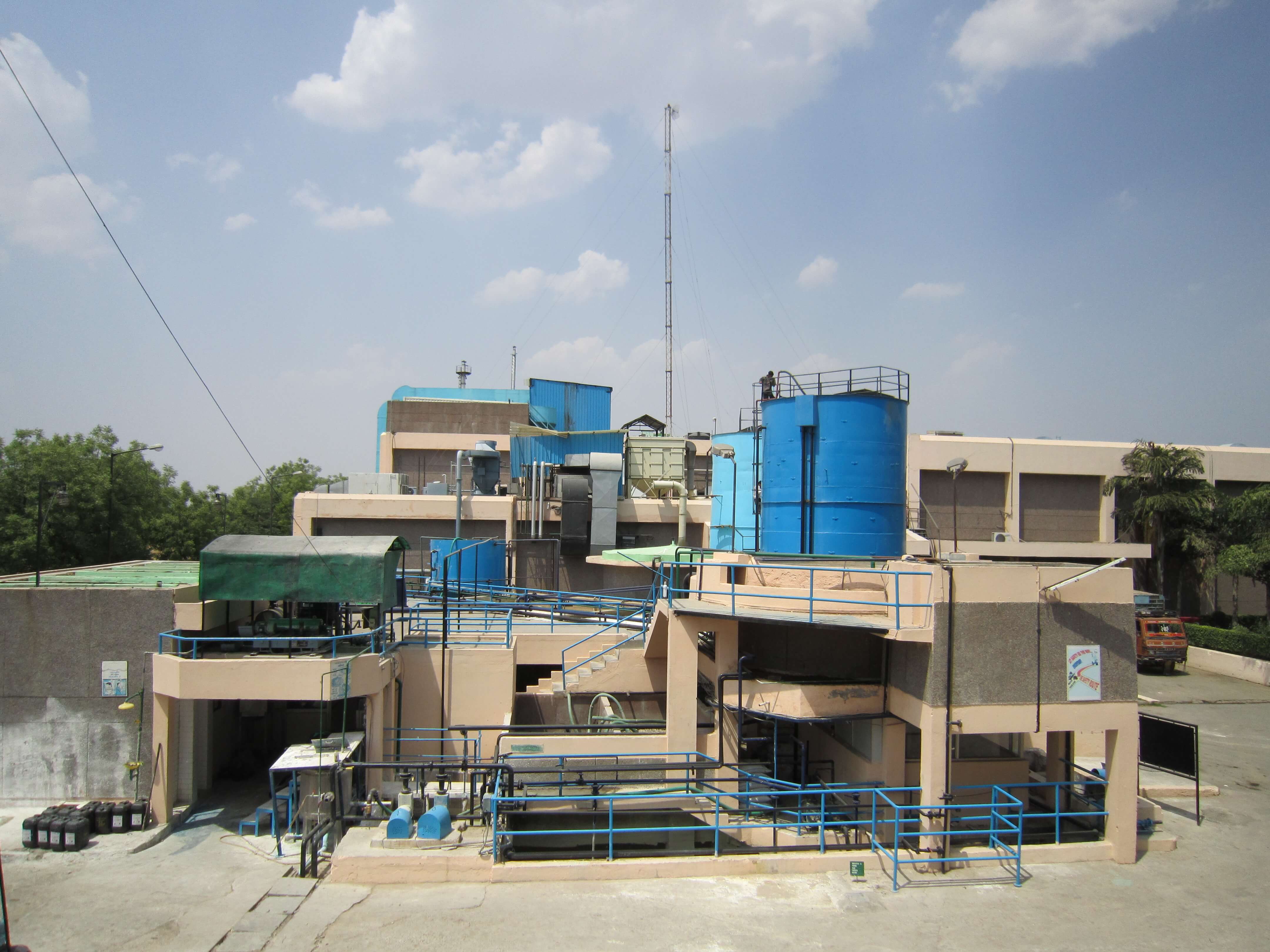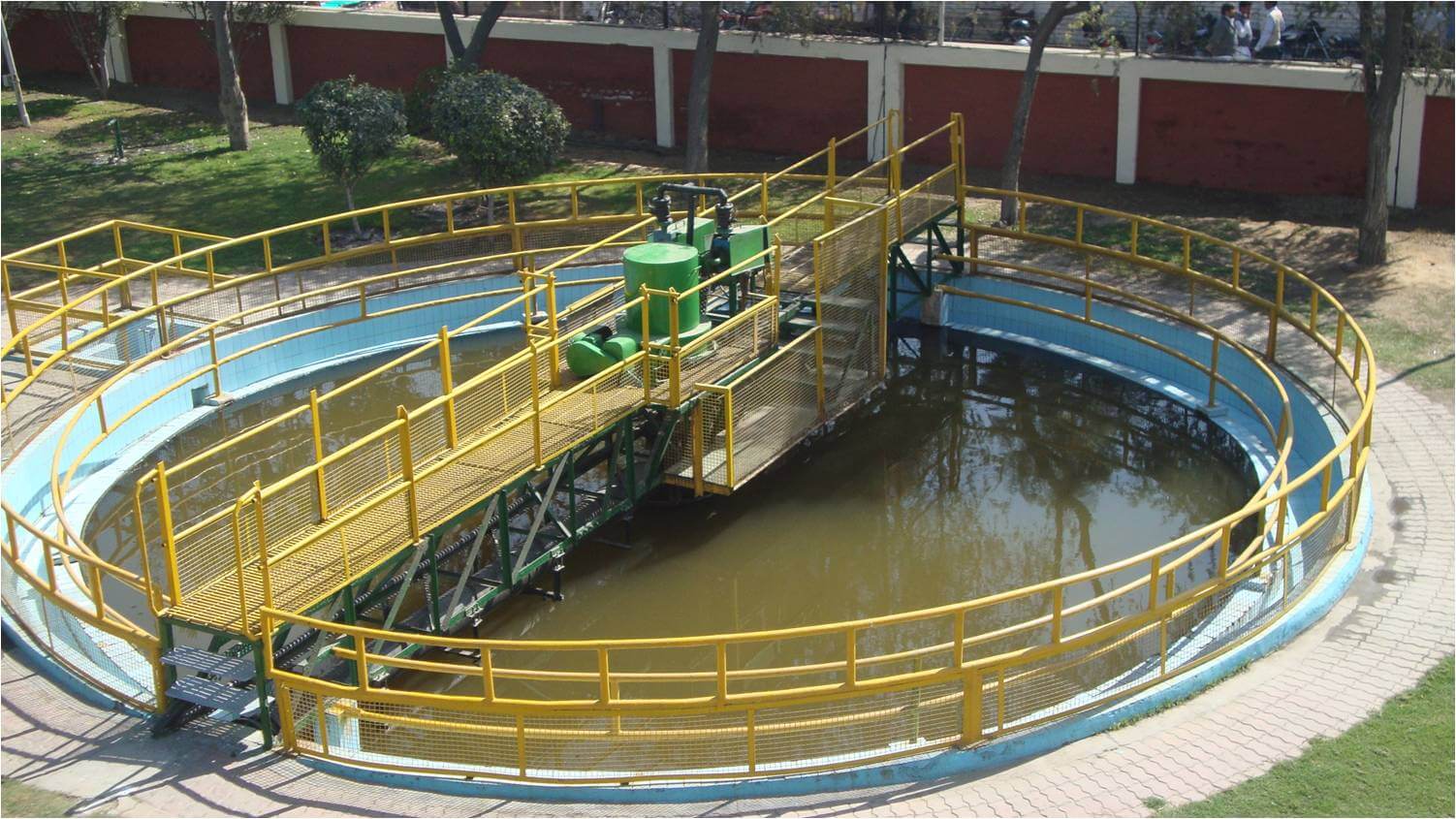 Water Treatment Plant (WTP)
We design a wide range of high quality Water Recycling Plant based on biological, chemical, physical, membrane technology/ion exchange processes. Our engineer designs the system by using efficient machinery and high quality of raw material. Our designed systems are able to purify colloidal and suspended impurities from water. They have ability to remove viruses, bacteria and other inorganic and organic germs. Our product range includes a wide range of Water Treatment Plant such as Water Recycling Plant, DM Plant (Demineralisation System), Reverse Osmosis Plant (RO Plants), Water Softening Plant and Ultrafiltration Plant.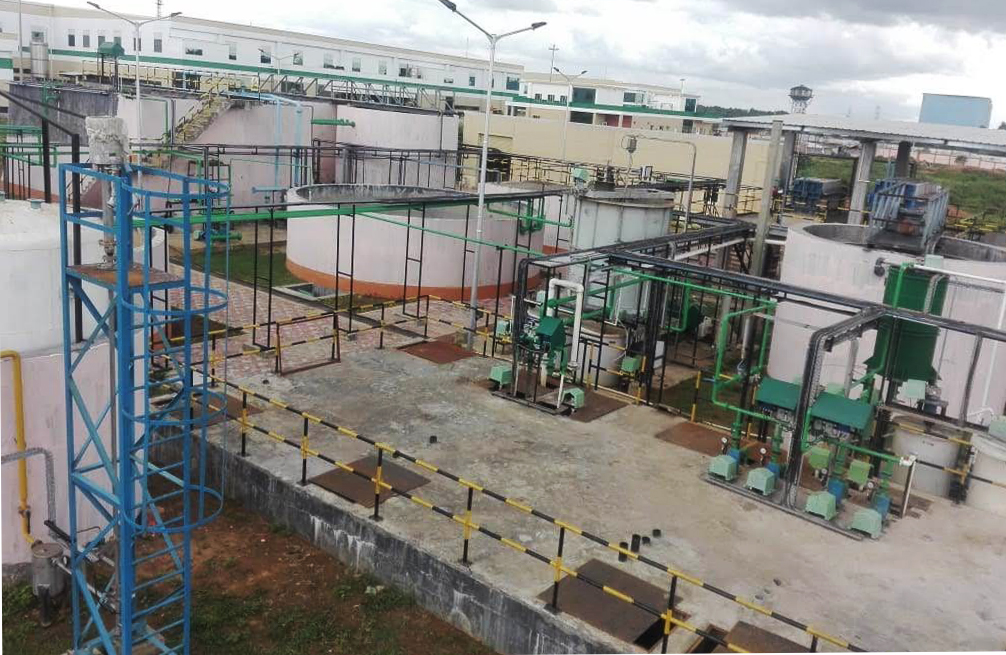 Demineralisation (DM)
We have a wide range of DM Plant. Systems offered by us are used as deionizer and demineraliser products. We offer these products at industry trading prices and can also customize these products as per specifications of our clients. These systems work on Technology based on Ion Exchange resins and helps in removal of all types of dissolved salts from water.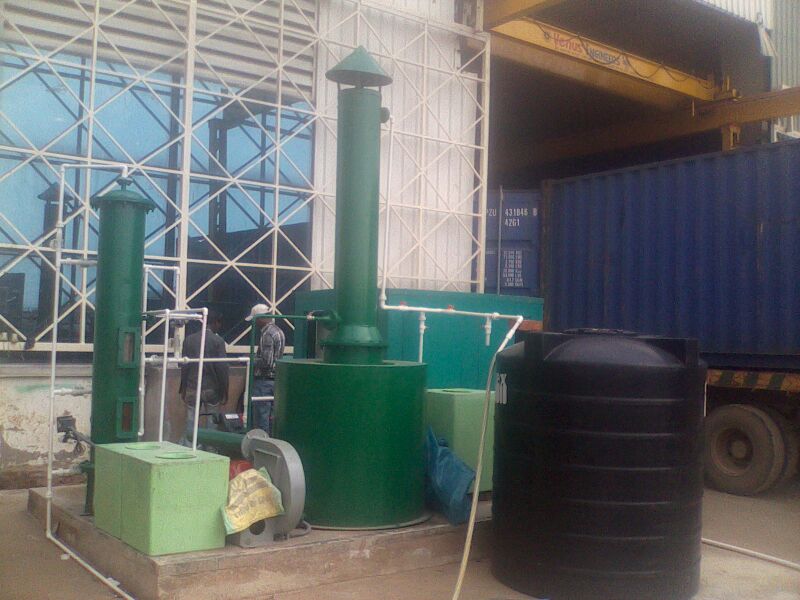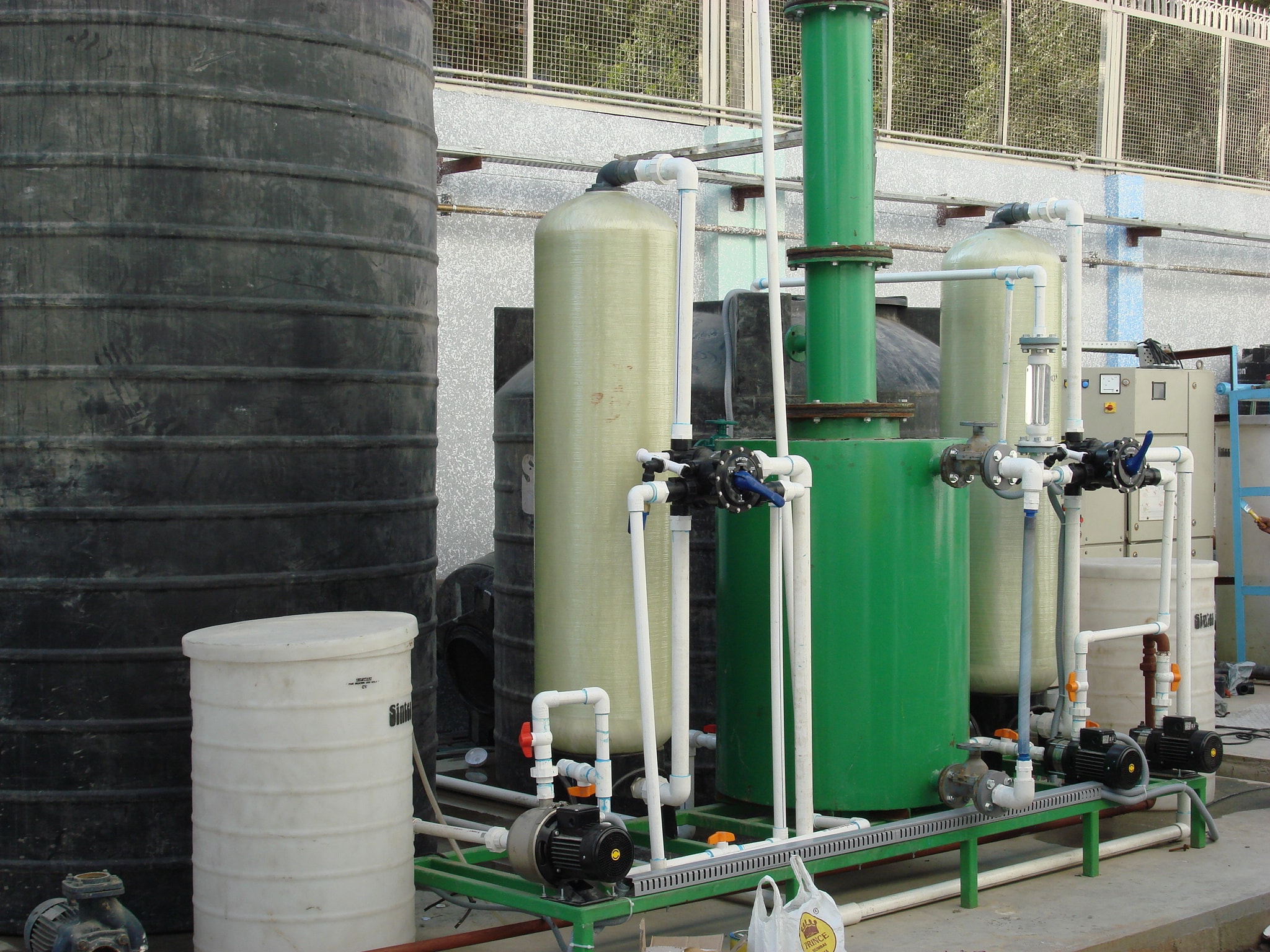 Reverse Osmosis (RO)
Reverse Osmosis Plant has traditionally been utilised for producing low TDS water from Sea water or brackish water sources, Heavy industries and power generating sectors are now utilizing Reverse Osmosis as a standard technology to produce high quality water. Membrane development have lead to higher removal of soluble ions coupled with a reduction in operating pressure which has resulted in Reverse Osmosis becoming in economical technology for soluble ions removal.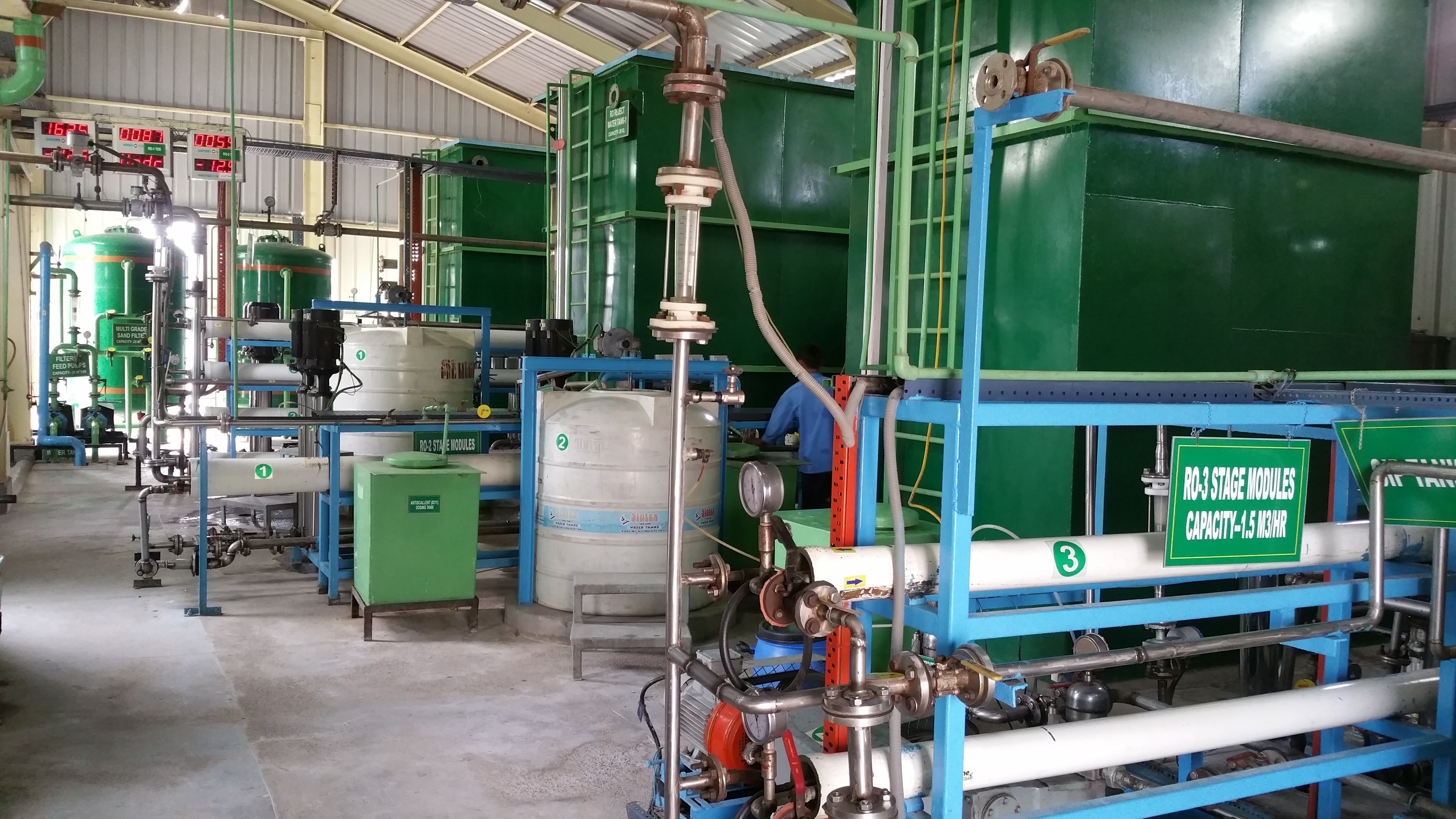 Water Softening Plant
Our Water Softening Plant is designed to remove calcium and magnesium ions which cause the hardness of water. The hardness in raw water gets exchange with sodium ions in the sodium based cationic resins bed thus giving soft water.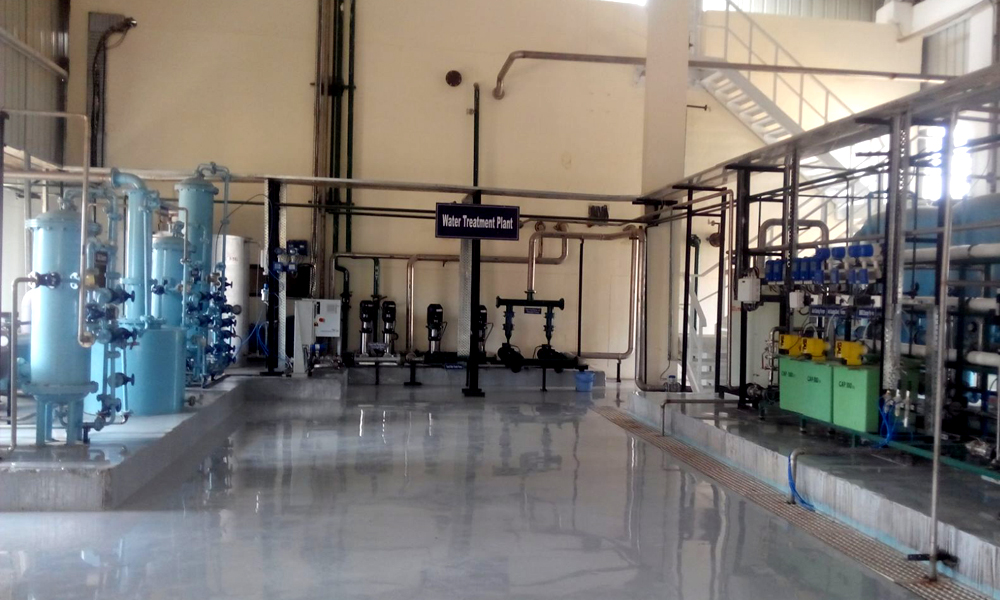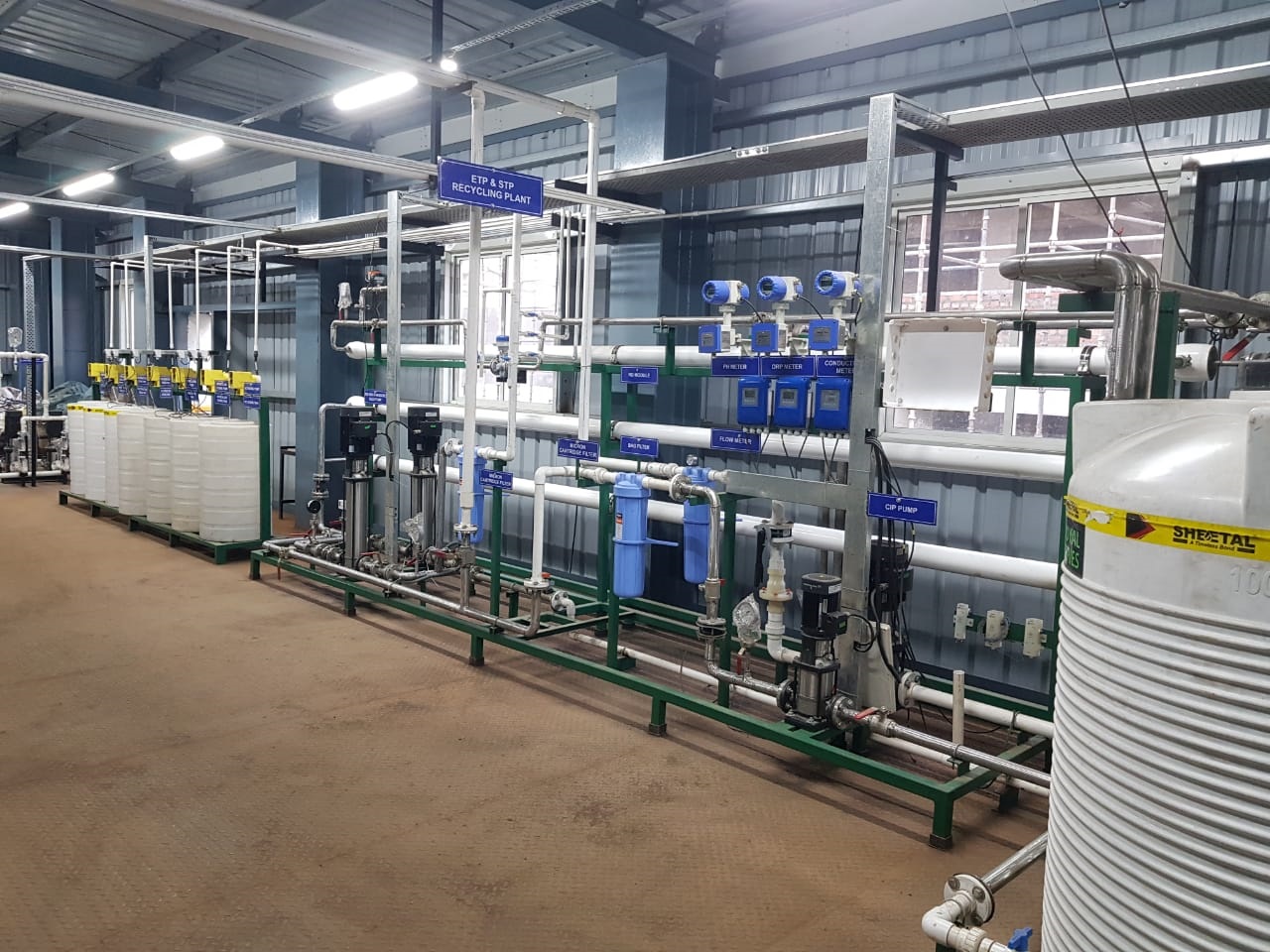 Ultra Filtration Plant
Ultra filtration Plant system efficiently separates particles on basis of their molecular sizes. The pore diameters of ultrafiltration membranes being in range of 10 to 200 A, solvents and species that have diameters smaller than pore size of membrane passes through membrane and emerge as ultra-filtrate. The rejected particles are then progressively concentrated in retained stream. The UF Plants we offer are reusable and cleanable with standard chemicals and are designed using advanced process technology with the purpose of removing micro bacterial counts. These Ultra filtration Control Systems act as advanced Industrial Filtration System and find application as pretreatment step to the next in step reverse osmosis process and it provides hygienic drinking water to hotels, restaurants, hospitals and residence areas. Our firm holds expertise in manufacturing, supplying and Ultrafiltration Systems. These products are manufactured using high-grade materials obtained from the finest and reliable vendors in business. Heavy machinery and skilled work force engage in producing flawless products. To ensure that our offered machines are able to stand tall on the expectations of our valued clients, we have a team of experienced engineers and skilled workers to check every product before delivery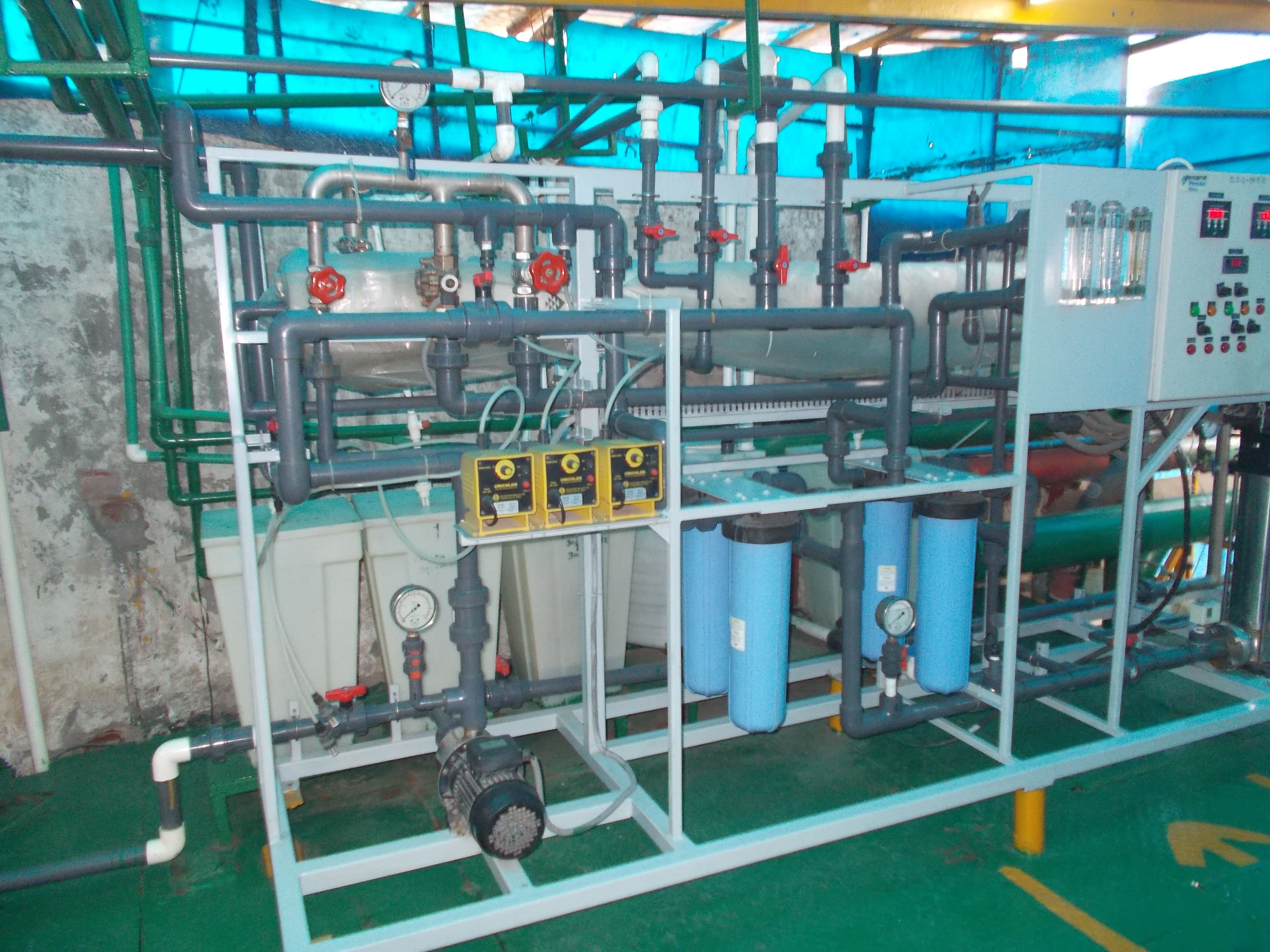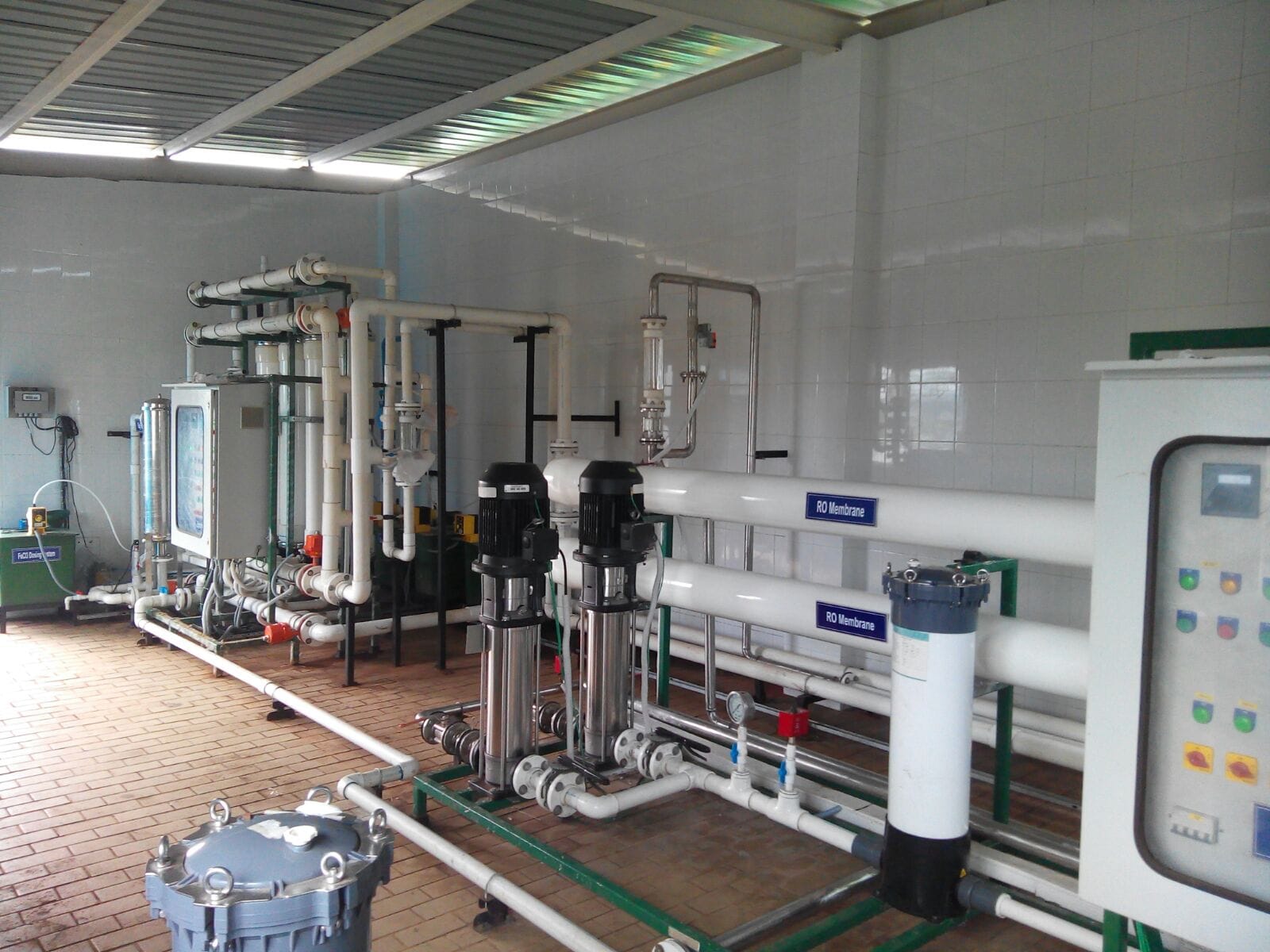 Package ETP Plant
ETP is used to make water more acceptable to a desired end-use. Our ETP Plants covers the mechanism and process used to treat water that has been contaminated in some way by anthropogenic industrial or commercial activities prior to its release into the environment or its re-use.
We offer a wide range of industrial ETP plants for the following application:
ETP Plant for Paint shop.
Processing industry.
Carefully selected material of constructions taking into account the product properties.
Breweries.
Distilleries Unit.
Chemical Industry.
Leather Industry.
Oil Refineries.
Laundry Waste.
Car Washing Industries.
Capacities available with us are 5m3/day to 200m3/day. We also designed as per the requirement of Client.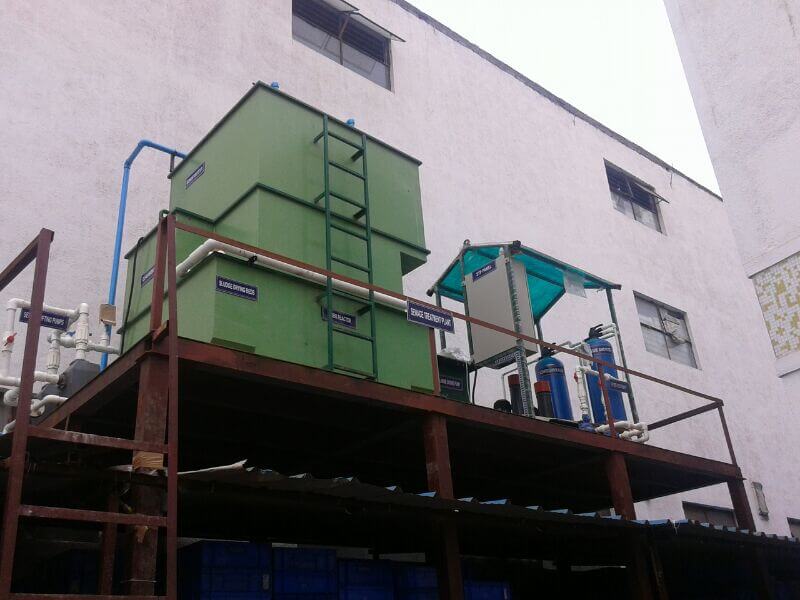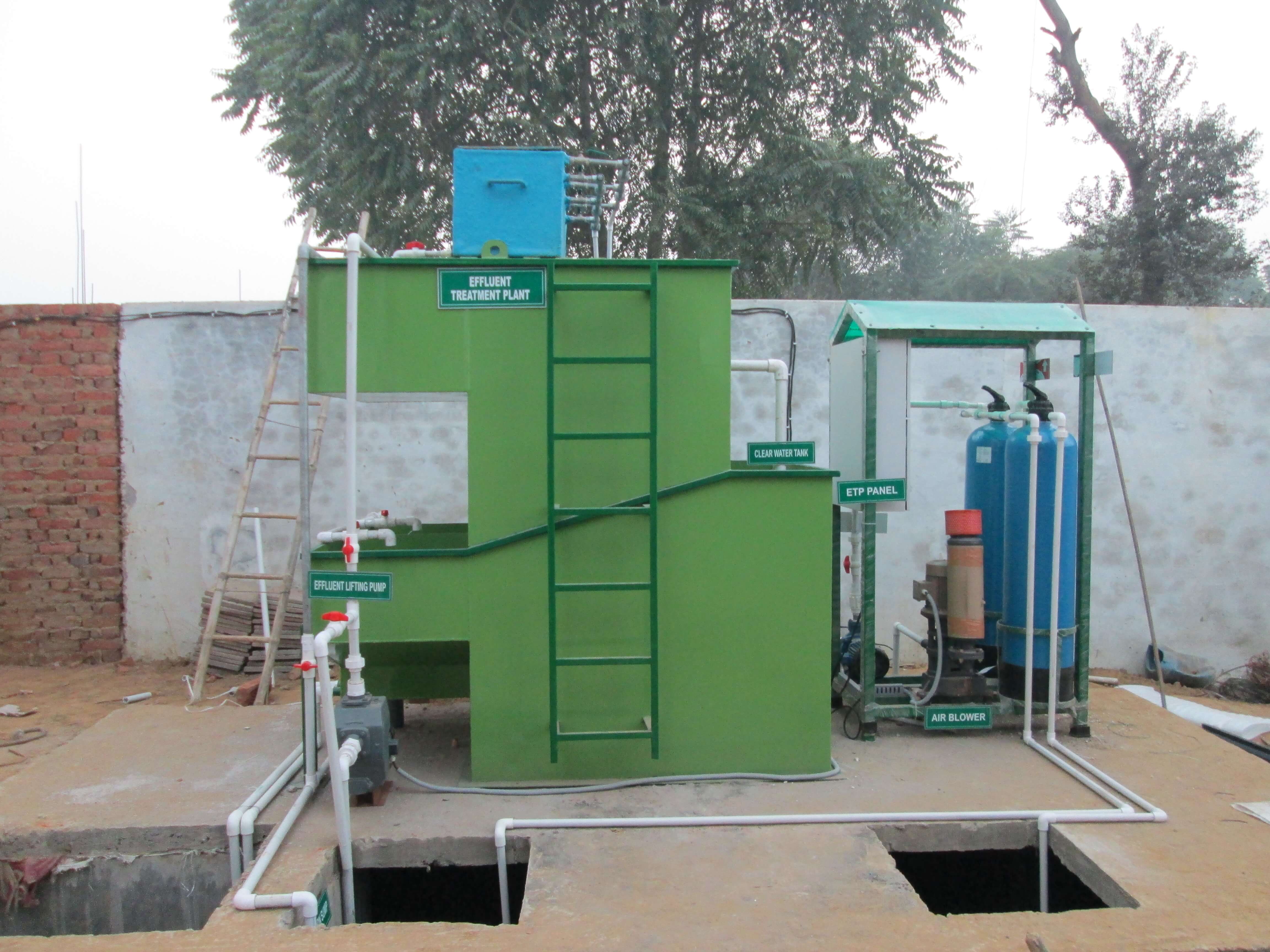 Package STP Plant
Pre-Engineered modular component such as diffused air blower , aeration tanks, sludge holding tanks, waste water clarifiers / tube-settler units and disinfection unit allow for the package waste water treatment plant to be sized specifically for the customer's application. They can be designed to handle a variety of influent flow rates and BOD loading to meet discharge requirements. They are ready to operate, pre-fabricated solution of outstanding performance and efficiency.
Packaged STP are ideal for the following application:
Commercial complexes.
Software Parks.
Hotel and Restaurants.
Resorts and Amusement Parks.
Small & Medium Industries.
Capacities ranging from 5 to 300 KLD.